How are your students using the kiosks?
The student selects their reason for visiting and then, depending on the reason selected, either receives on-screen information to resolve their issue, or continues with the check-in process to be placed in a queue to meet with a One Stop staff member.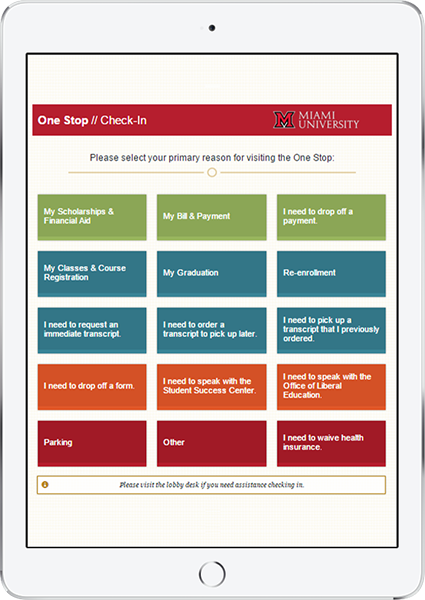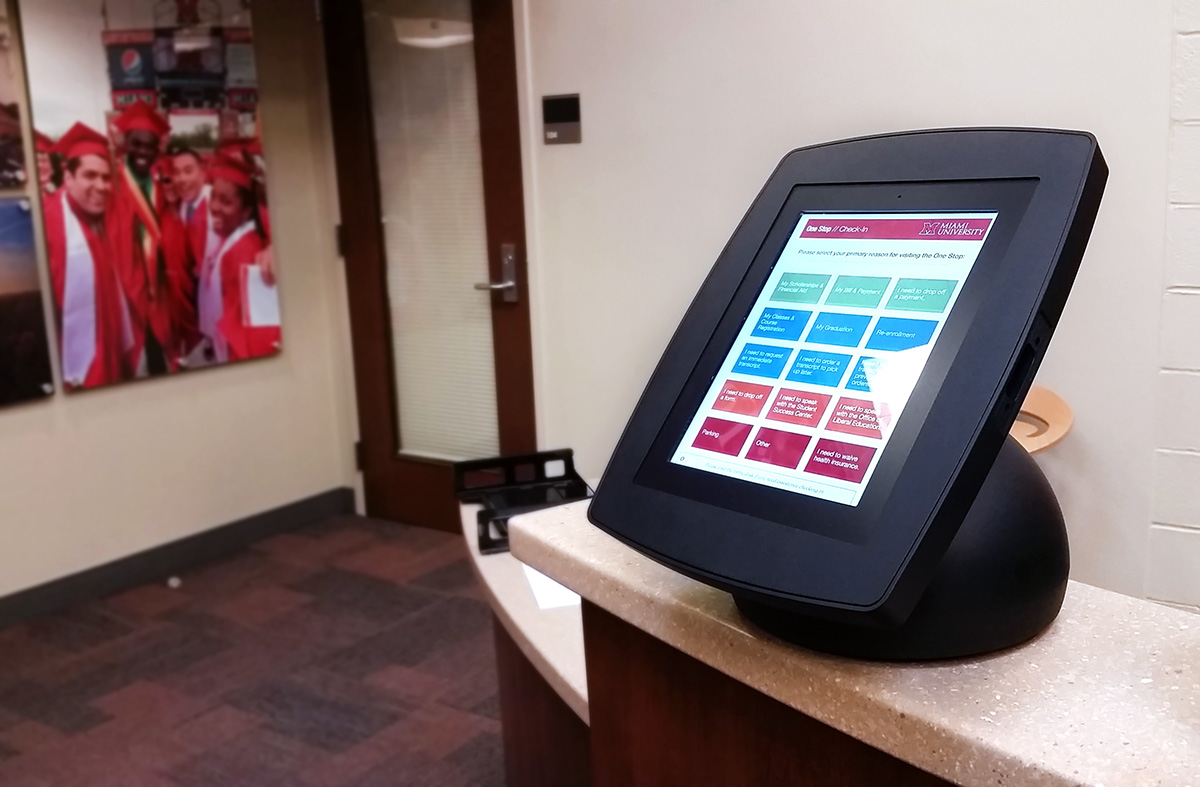 How does this interactive technology impact a student's experience?
By utilizing the check-in system, students secure their place in line and can relax in our lobby area rather than standing in line waiting for a counter to open.
What feedback have you received from students?
Students have responded favorably to the new technology and easy check-in process.
Which features of Kiosk Pro have you found most helpful in setting up your kiosk?
The ability to lock down the user interaction within Kiosk Pro helps keep the device functioning and ready for the next user.
Any advice for others considering deploying an iPad kiosk?
Keep things simple. Make it obvious how to get started and how to get back to the first screen if the previous visitor left before completing the process.
In our setup, the kiosk redirects to the welcome screen 90 seconds after the visitor starts the check-in process (in case they walk away without finishing). It also refreshes 20 seconds after the visitor completes the check-in process, and a "Start Over" button is provided to make it easy for visitors to get back to the beginning.