Remote Management Server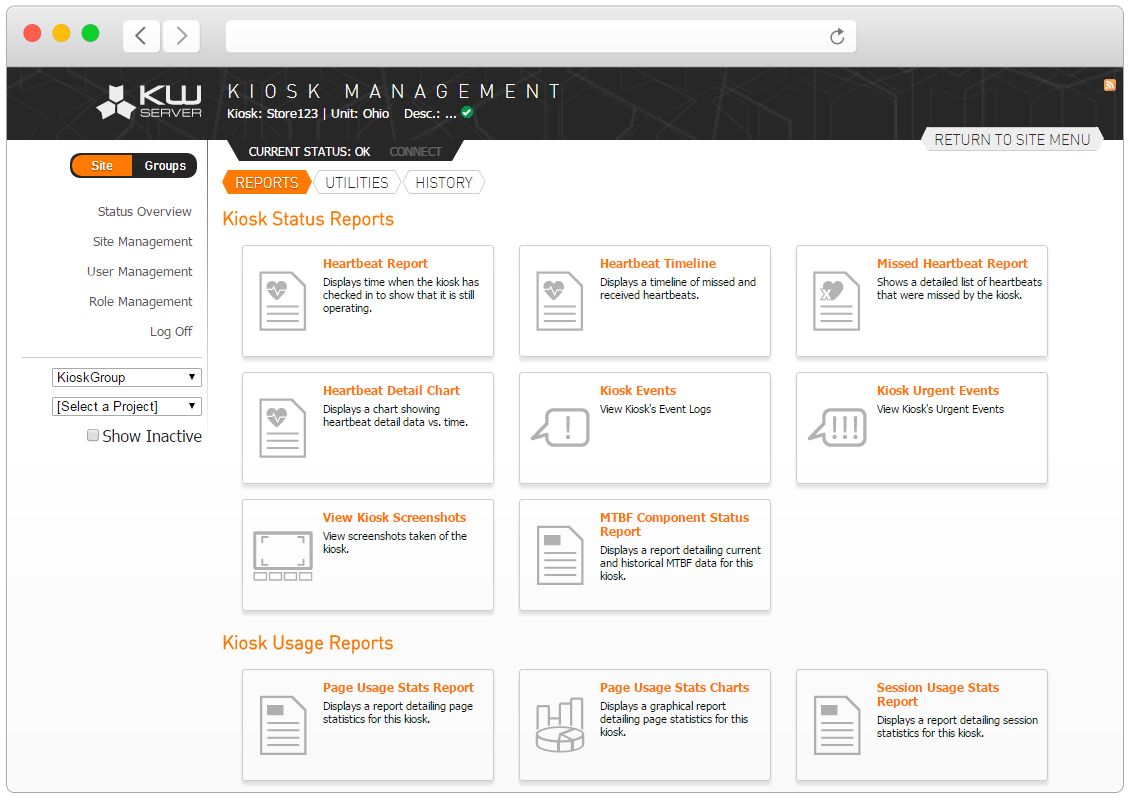 Kiosk Pro has partnered with KioWare, a well-known name in kiosk management, to create a full-featured remote kiosk management system for our Plus & Enterprise versions.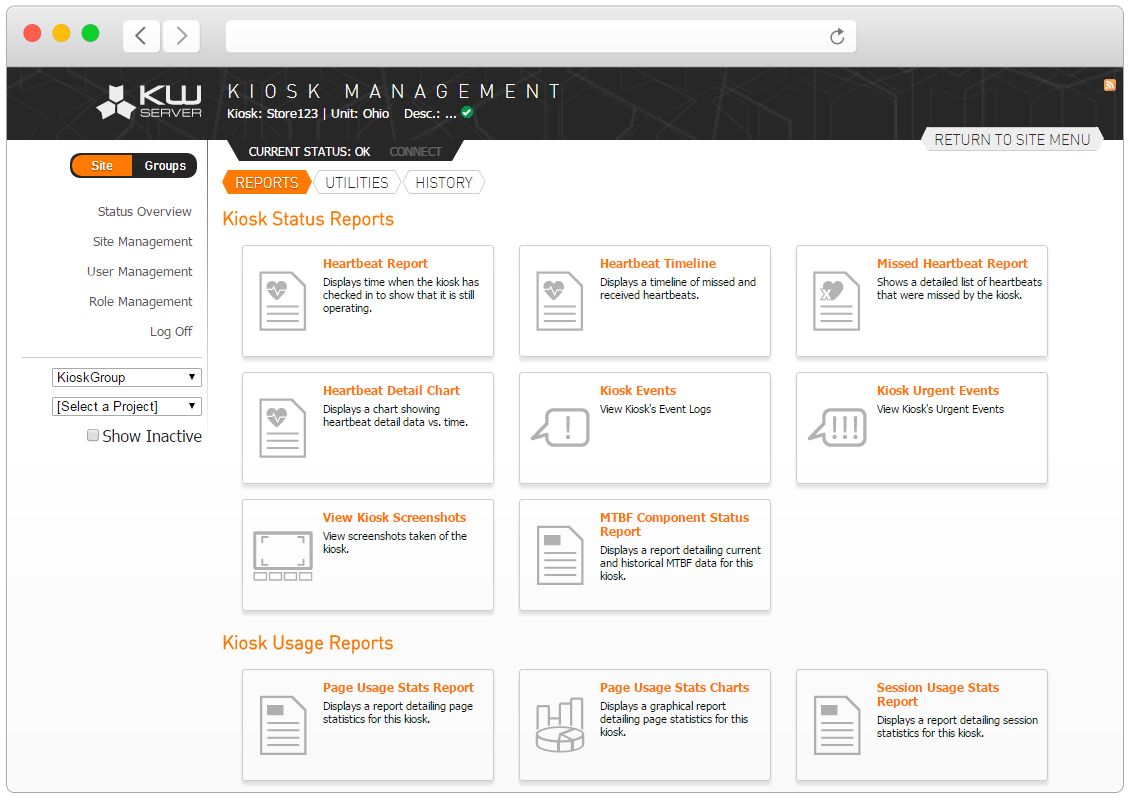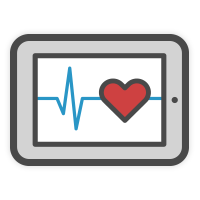 Send health reports
Allow the app to check in with the server through a regular heartbeat, which sends device information like current connection status, battery life and available memory.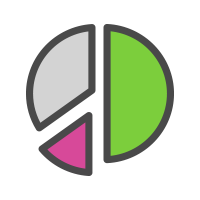 Monitor usage statistics
See how often your kiosk is being used and where visitors are navigating in your content. Compare data across different kiosks.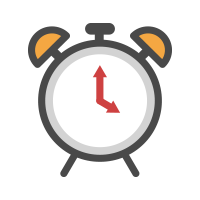 Create custom alarms
Be notified when your kiosk is not functioning properly or when specific events you choose occur (for example, if the paper is running low in the kiosk's thermal printer).
$120/year, per device
Remote Management Server subscription includes cloud hosting and updates.
Access to this server is only available through our Plus and Enterprise versions. We're happy to set up a free trial of the server so you can see how it can simplify your kiosk deployment.
Contact Us
Full List of Server Features
Current WiFi or cellular data connection
Retrieve a current screen capture to confirm device status
Motion detection for theft prevention
Remote Update of Settings
Remote Update of Local Content
Night Mode initiated or concluded
Printer status (Star Micronics printers only)
Update locally stored content
Update individual kiosks, groups or all
Total number of user sessions (by hour, day, or specific time period)
Average user session length
Page visit statistics (by URL or page title)
Individual user session start & end time
Individual user session navigation tracking
Aggregated user navigation path reports
Compare usage trends with graphs
History of kiosk startup, alerts, content update
Client-defined report parameters
Export reports to CSV file
Filter by individual kiosks, groups or all
Create sign-in credentials for specific users
Assign access & notifications for specific kiosks
Role-based access/restriction to functions
Just need the basics?
These features are built directly into Kiosk Pro:
Update from your server
Apply settings remotely using an .xml template with Basic. Change content files stored locally on the device using a .zip with Plus.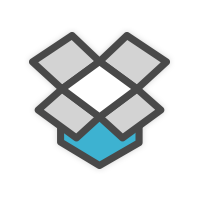 Sync with Dropbox
Connect Plus to your Dropbox account. Upload your content to Dropbox and it will automatically download to your kiosk.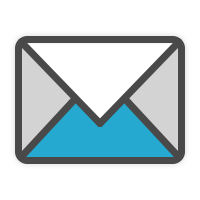 Send email notifications
Be alerted for power loss, battery level change, successful remote updates, and motion detection with Basic or Plus
Learn more