Showcase your existing website or content developed specifically for Kiosk Pro. Our apps support web-friendly content and media, like HTML pages, videos and PDFs.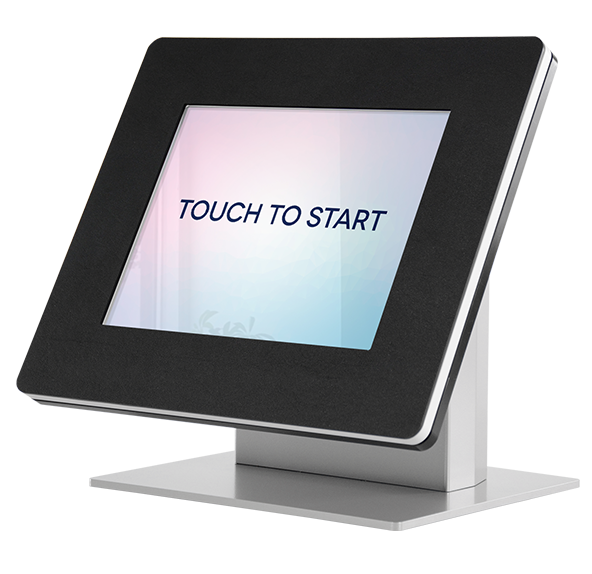 From Lite to Enterprise

With several versions available, our Kiosk Pro apps offer an option for everyone, whether you are just starting out with your first kiosk or are putting together a large deployment.
Start with
Lite
Create a starting point
Define a homepage for your visitors. Set an idle timer so that when a visitor walks away, the next person will have a fresh experience, starting right at the beginning.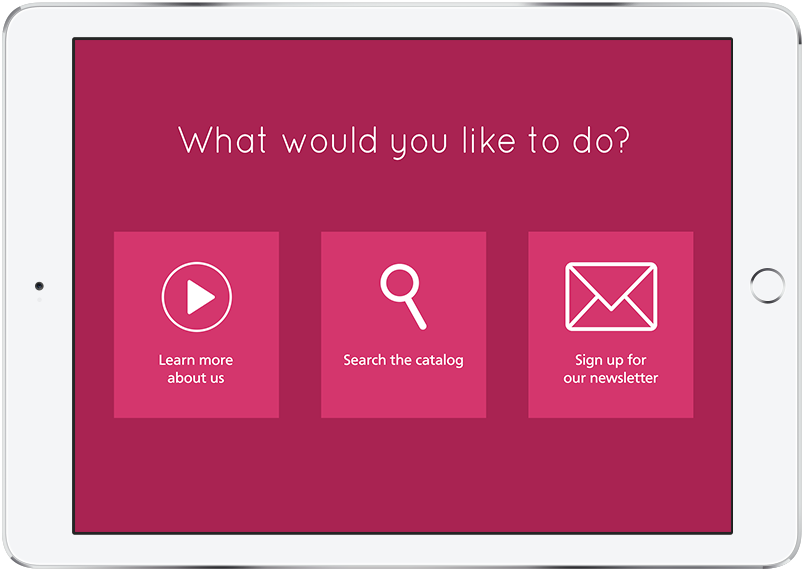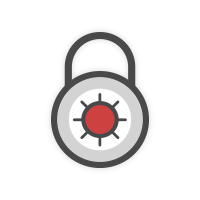 Block domains
Specify what's off limits on the web by whitelisting specific allowed domains and addresses.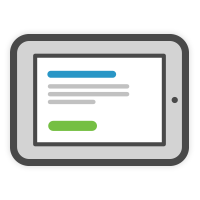 Control what's displayed
Hide status, address, and/or navigation bars to make your content look like a native app.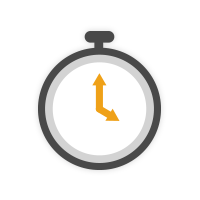 Limit browsing time
Set how long visitors are allowed to use the kiosk, increasing turnover and availability at busy locations.
Do more with
Basic
Store content locally
Make all of your content available when there is no internet access.
For projects with limited access, shift between online and offline content automatically if your device drops its internet connection.
Save form data to a locally-stored .csv file using our JavaScript API.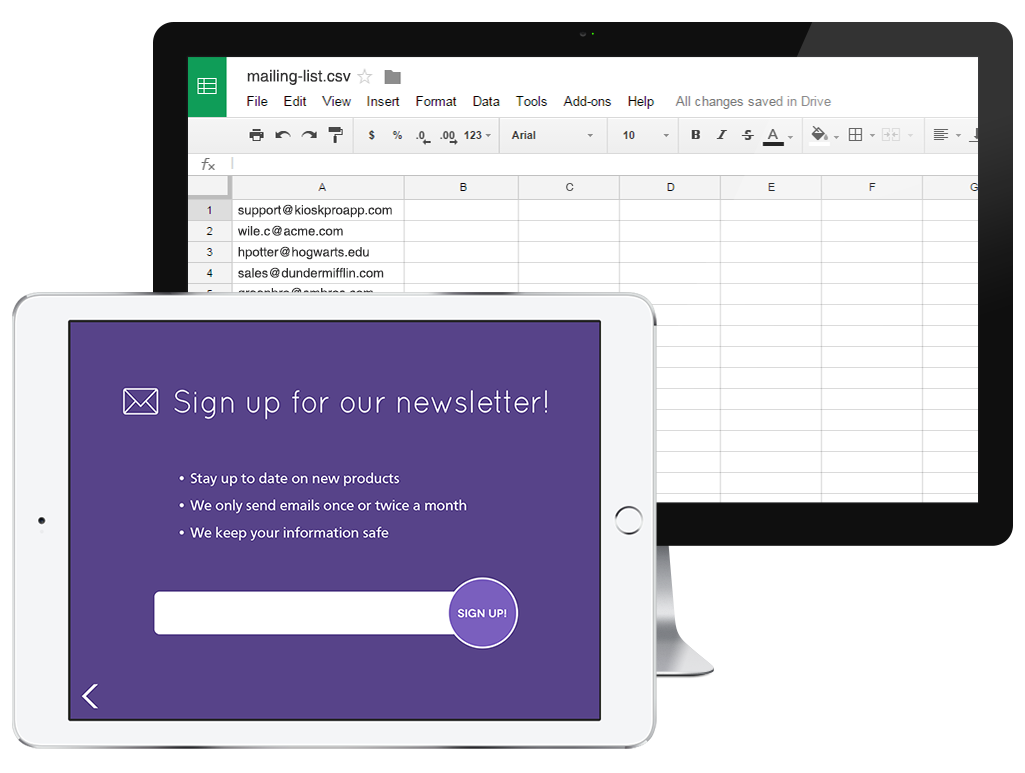 Update settings remotely
Update app settings by uploading onto your own server.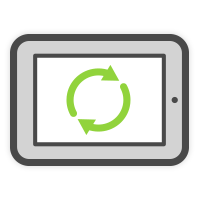 Secure visitor information
Clear the cache and/or cookies to secure personal information.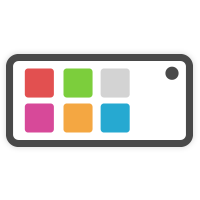 Create a custom experience
Customize the navigation bar with your own color scheme and bookmarked links.
...and more!
Customize with
Plus
Manage availability & power use
Create a daily or weekly schedule to control when your kiosk is available for use. Conserve power by reducing screen brightness when the kiosk is inactive.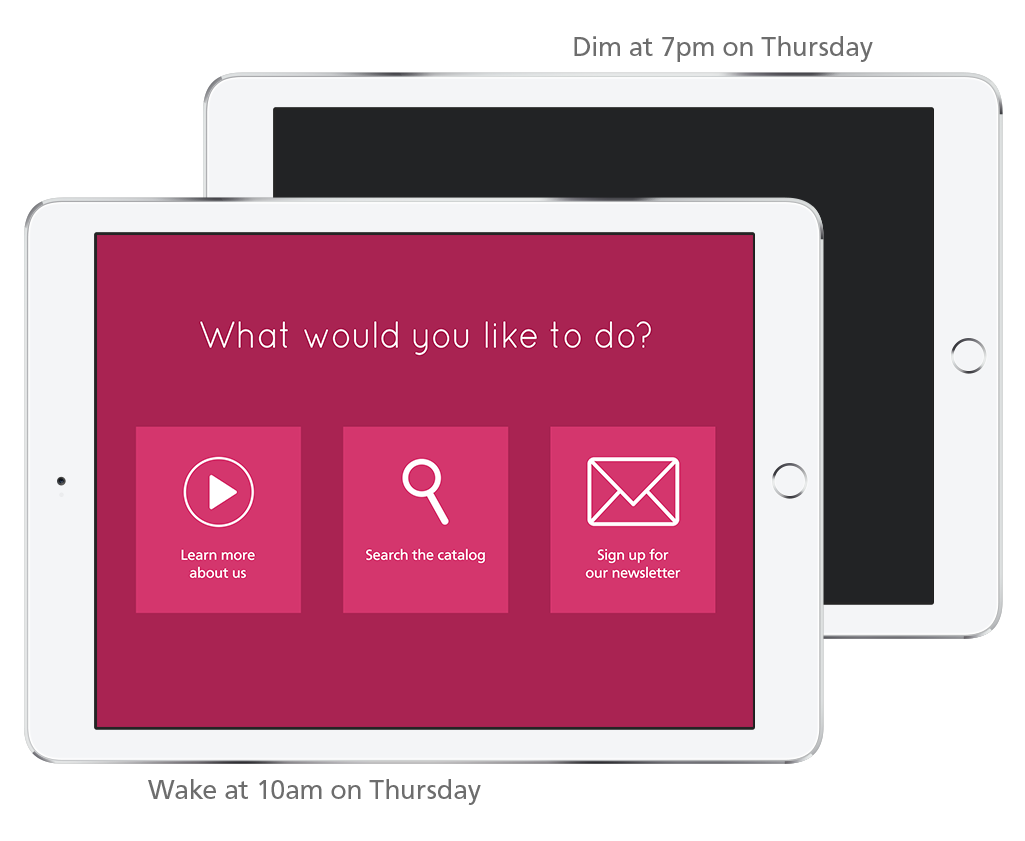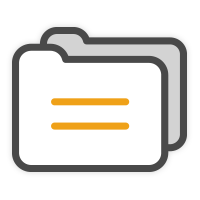 Remotely manage content
Update content files by uploading onto your own server or syncing with your Dropbox account.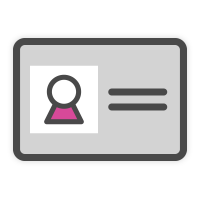 Identify your kiosk
Set both unique and group identifiers to manage and track your kiosks in the field.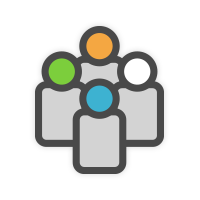 Attract an audience
Invite visitors to interact with your kiosk using a screensaver loop created from your images and/or videos.
...and more!
Connect with
Enterprise
Connect to a second screen
Use your iPad as a menu controller. Drive video and other content full-screen on a secondary display using our JavaScript API.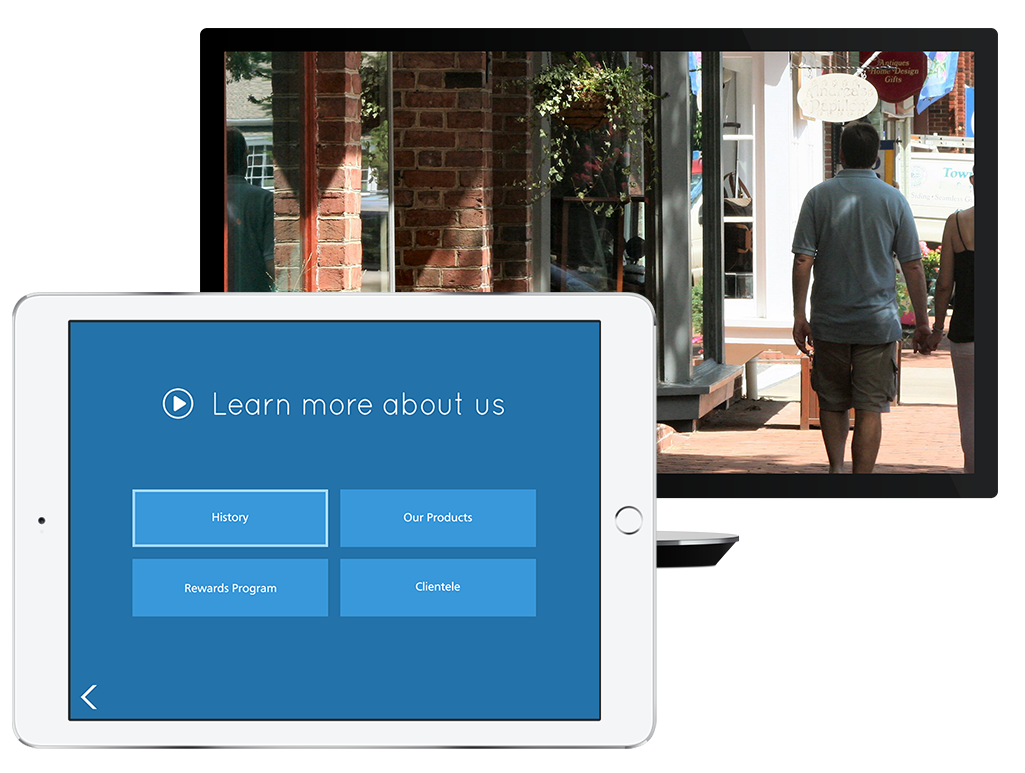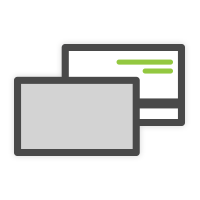 Read magnetic stripe cards
Allow visitors to swipe a loyalty card, order a product or pay for a service immediately through our JavaScript API.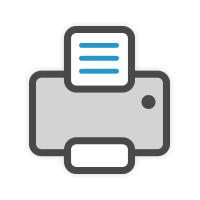 Print to thermal printers
Connect to a Star Micronics or Custom America thermal receipt printer to print text, images, QR codes, and UPC barcodes through our JavaScript API.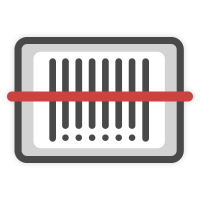 Scan UPC & QR codes
Use the iPad's built in cameras to allow visitors to look up prices and information through our JavaScript API.
...and more!
Customize through app settings
Kiosk Pro's settings menu allows you to easily customize how your content is presented.
Compare by Features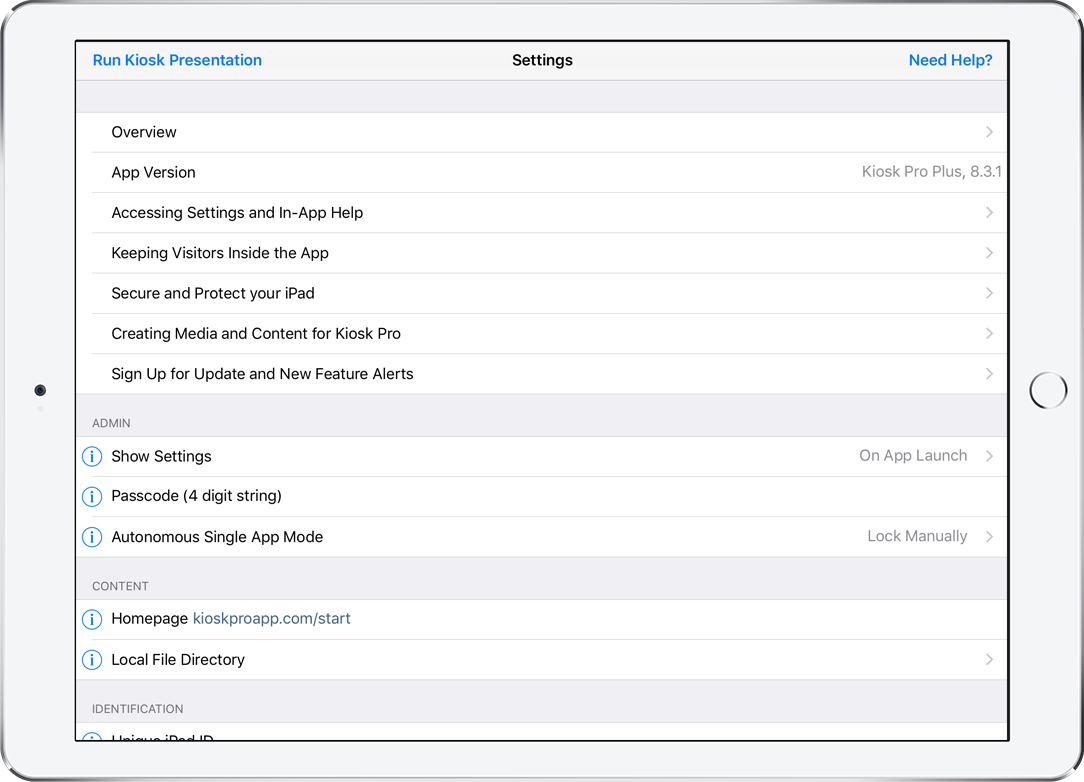 Unlock advanced functions using our API
While many features of Kiosk Pro are applied directly through app settings, others are unlocked using our JavaScript API.
Kiosk Pro's JavaScript API allows your content to communicate with iOS for specific functions - like accessing the iPad's cameras or taking a screenshot, as well as with external peripherals like card readers and printers.
Compare by JavaScript API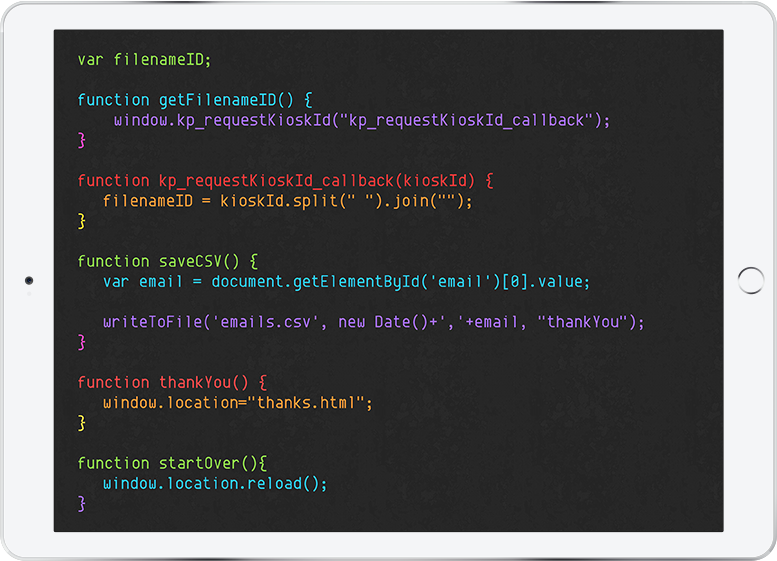 Get the App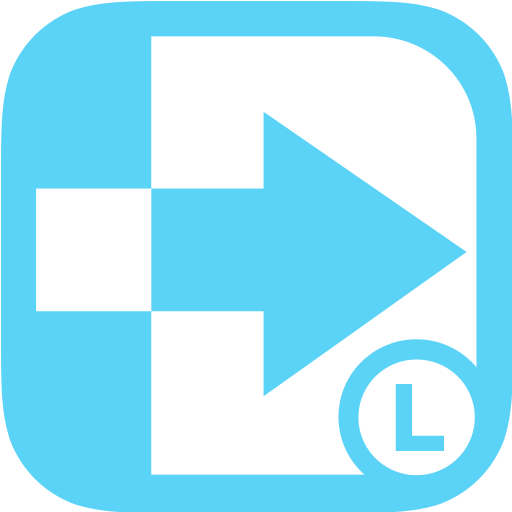 Kiosk Pro Lite
Free to use. Perfect for small projects hosted online.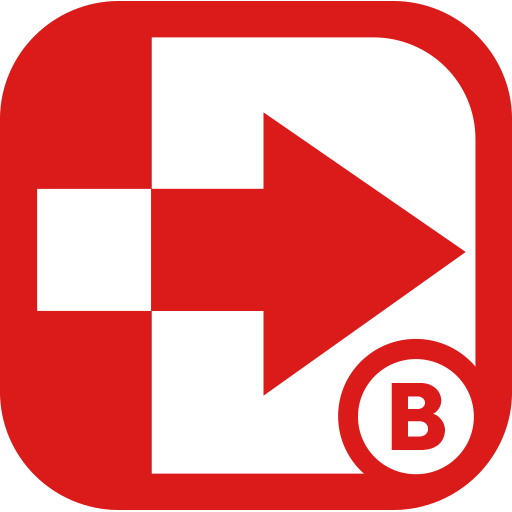 Kiosk Pro Basic
Includes additional features that make it easy to set up a larger deployment or projects hosted offline.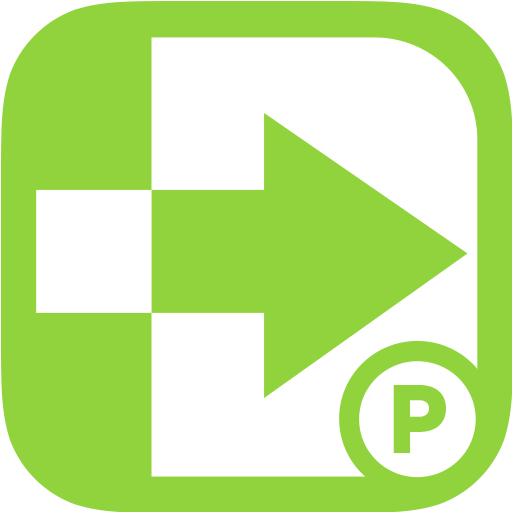 Kiosk Pro Plus
Adds support for advanced customization with powerful management features built right in.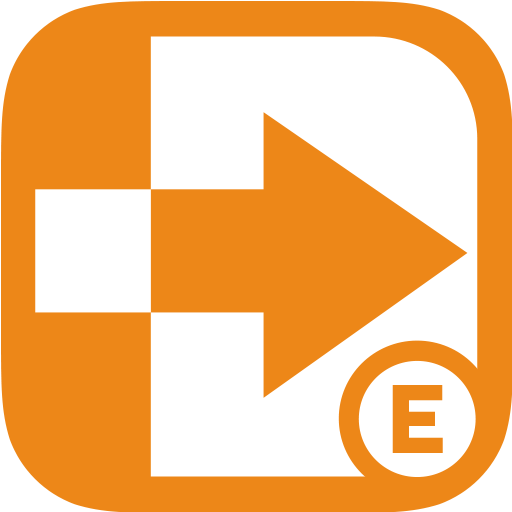 Kiosk Pro Enterprise
Designed for more complex projects that require peripherals (like card readers or thermal printers).
Download Now